BH Knot Trio Charm Bracelets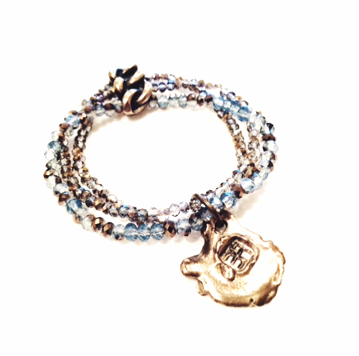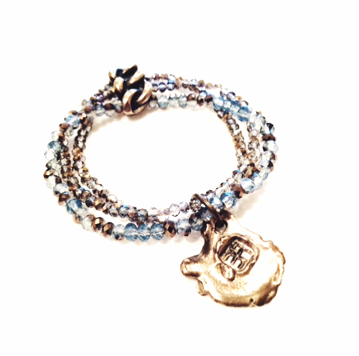 BH Knot Trio Charm Bracelets
Material: Cast Bronze/Crystal
(charm size, lrg)
You may request additional colors and color combinations in the comments section when ordering.
Ships within 2-3 weeks
Natural coloration gives bronze character and thus adds to its aesthetic value. Bronze oxidizes over time, turning a darker, more muted color. The darker, aged color is preferred, as it adds charm to the metal. To maintain a shiny bright finish, store your bronze away from the air in your jewelry pouch and keep it as dry as possible. Do not wear in the shower or store in a humid environment.
A Billie Hilliard staple. Start collecting with one of our charm bracelets.
Bronze
Crystal
Stretch