White Turquoise Charm Bracelet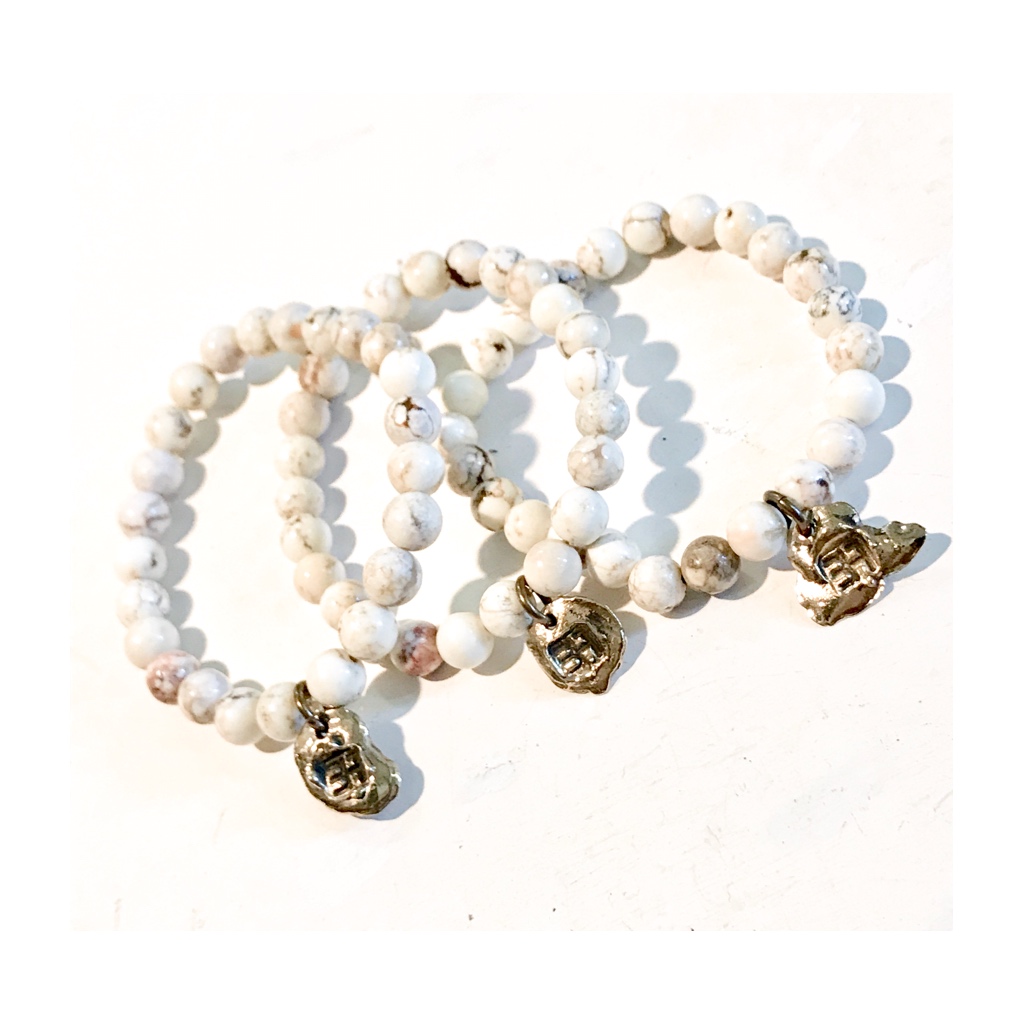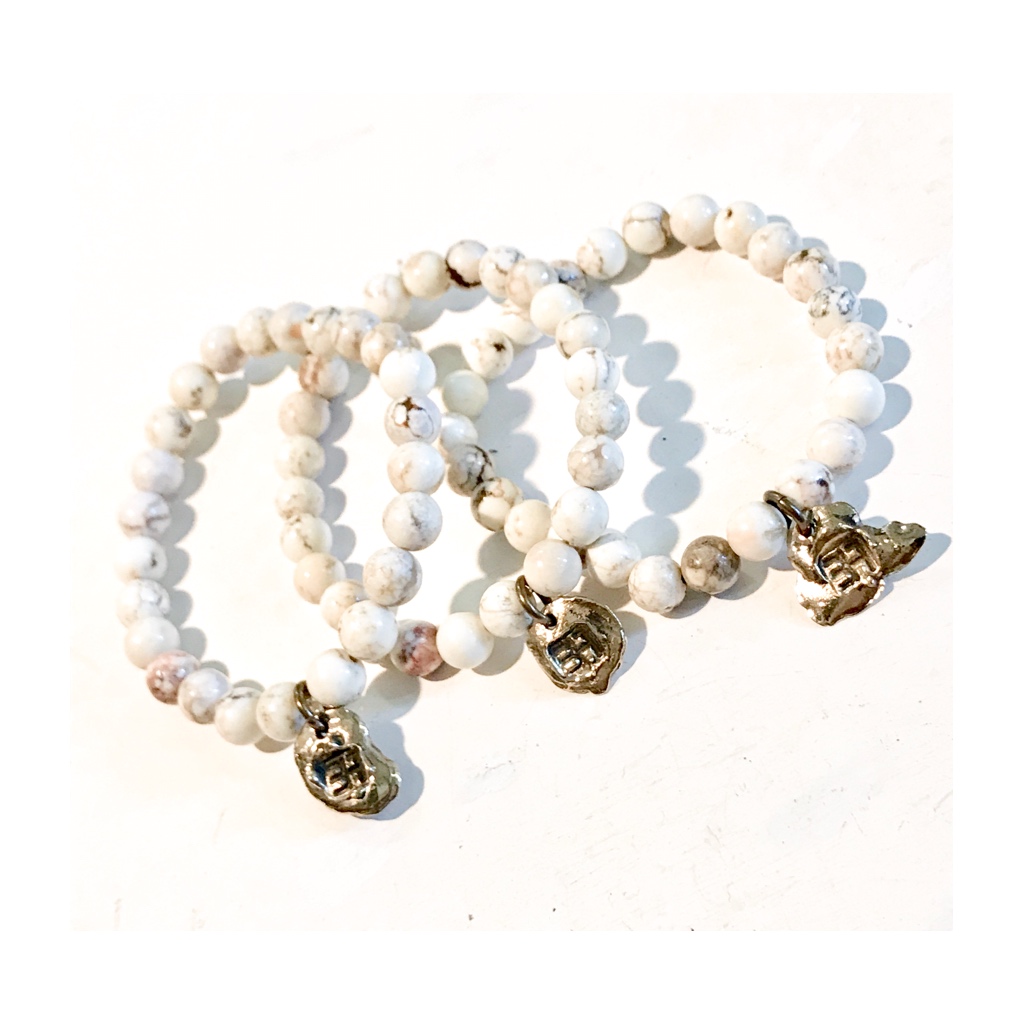 White Turquoise Charm Bracelet
Because turquoise is not a color, it's a stone and it's "White Hot" with Bronze.
Materials: Bronze Cast | White Turquoise
We compose our metal jewelry using the Lost Wax method of casting. This method is an ancient process dating back thousands of years to ancient Egypt, Greece and Ethiopia. It is still the best method for capturing exquisite detail in metal objects, which could not otherwise be produced given the complexity of their design. This process allows anything modeled in wax to be recreated fully and faithfully into various metals. The lost wax method is still employed today in the areas of sculpture and fine jewelry. It is a demanding and expensive process, but rewards the artisan with an object of great detail and individuality.
Natural coloration gives bronze character and thus adds to its aesthetic value. Bronze oxidizes over time, turning a darker, more muted color. The darker, aged color is preferred, as it adds charm to the metal. To maintain a shiny bright finish, store your bronze away from the air in your jewelry pouch and keep it as dry as possible. Do not wear in the shower or store in a humid environment.